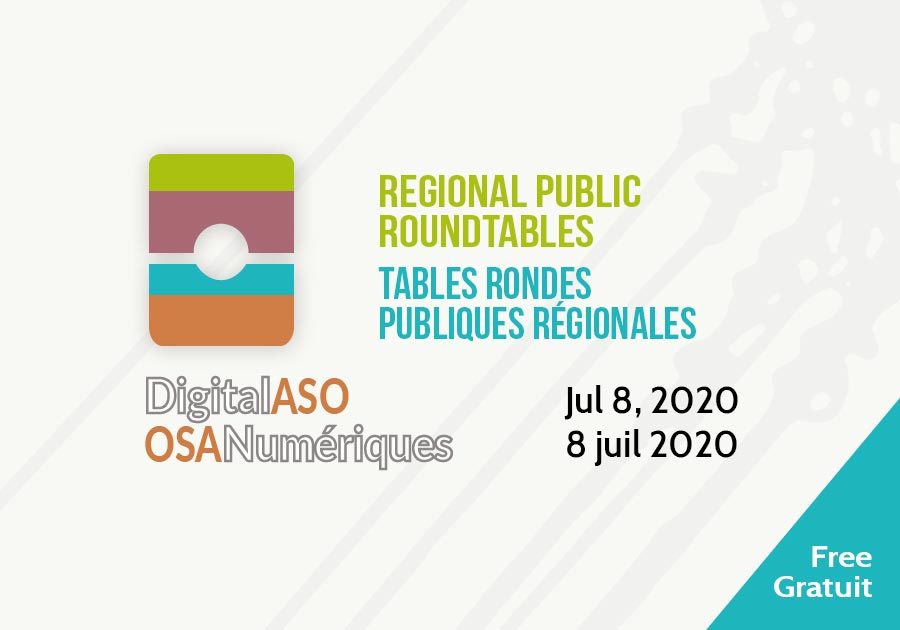 Are you eager to realize a positive shared digital future for the arts in your region? 
On July 8, 2020, the second DigitalASO Regional Roundtables (Ontario, Northern Canada, Western Canada) will invite participants to build on the findings of our June sessions and explore a theme of "Together Here".  We will ask participants to reflect, question, challenge and play with this theme.  What are what are the success stories, collective action (digital or not) that have inspired you in thinking about how we might work together in future?  Of those collective actions, how many are equity seeking groups?  What are the barriers preventing collective action efforts and voices from being amplified?  What can be done more powerfully together?
In our previous June session, DigitalASO Roundtables featured a theme of "Situating Ourselves".  We asked participants to consider personal, social and technological definitions and perspectives of terms such as 'digital transformation' and 'digital justice'. There was a clear desire to deepen learning and engagement with these issues at an individual and collective level.  Join us in interactive, energetic discussion, deepen your understanding of digital justice and expand the network of change makers in your region!  All are welcome!
Can't make it to more than one session? Online surveys, small focus group interviews, casual meetups with your Regional Representative, and other opportunities to share your perspectives will also be available through the year. Special guest speakers will also host educational webinars and podcasts to address urgent literacy gaps in the sector.  Stay tuned at DigitalASO.ca for details.